Well in fact only Raymond is larger than life, or at least taller. I (Thomas D) think I'm only just about life sized.
The paddle has landed and the PC Gamer Weekender ball is rolling in Londen. Raymond and I have taken our positions at our booth and will be looking to show [i]Caromble![/i] to as many people as we can.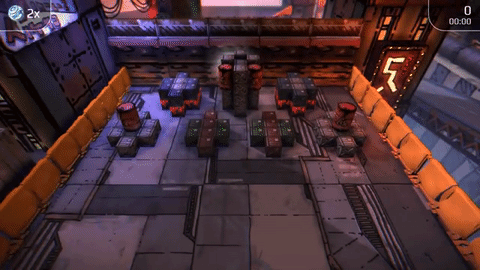 We are looking forward to seeing you as well! Come find us at booth E20. And very hush-hush: we might be selling the game at a discount from our booth.
« Meet us in London at PC Gamer Weekender 2017! Follow and read our updates on Steam! »